Fastest Growing IT Services Brand in the Top 10
NTT DATA, a global digital business and IT services leader, has been recognized as the world's sixth most valuable brand among IT services providers worldwide, according to the Brand Finance IT Services 25 2023 report issued by UK-based Brand Finance, the world's leading brand valuation and strategy consultancy.
NTT DATA is the fastest-rising IT services brand among the top 10 as a result of strong growth in brand value due to the development of their business as a unified group of companies, gaining a 55% brand value up.
The current ranking marks the company's fourth consecutive appearance in the annual report. NTT DATA's brand value moved up three spots from ninth place last year.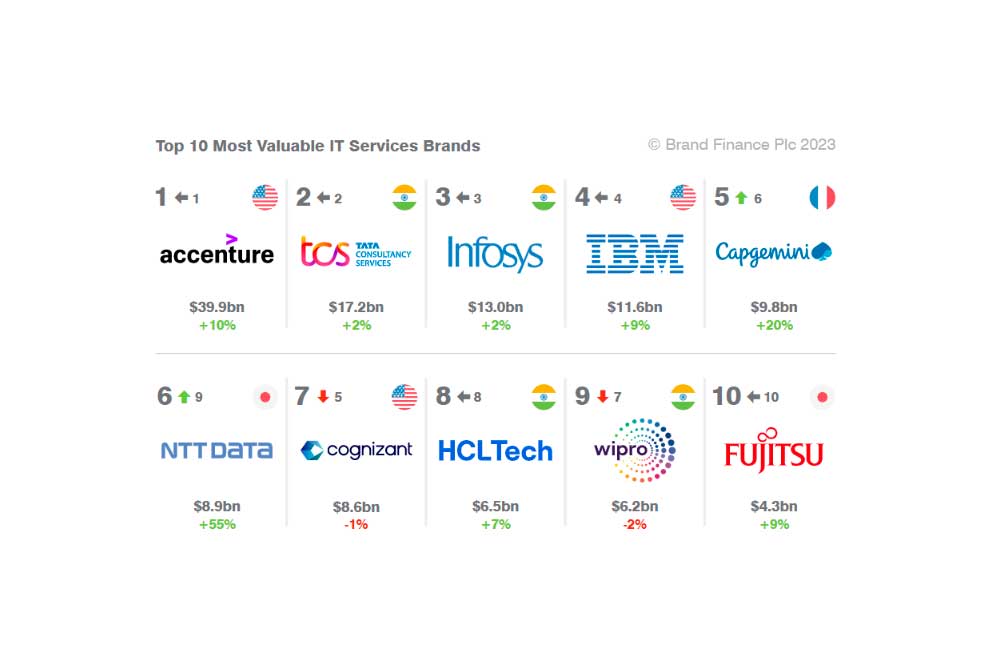 This recognition shows how solid and strong the brand is globally. And therefore, it also gives us credit for our work in every single market, which helps to boost this global scenario, continuously improving the quality of our services. This visibility helps to keep growing and set the pace of state-of-the-art technologies within the whole business community.
Brand Finance calculates brand value using a unique methodology based on valuation methods that are compliant with international industry standards. The Brand Finance IT Services 25 is an annual report on the world's most valuable and strongest IT services brands.