Our experience
Broadcasting and the video-based content delivery industry have converged to create a vast and ever-expanding digital ecosystem in which players must create a uniquely compelling value proposition for communication and content. Consumers want the best of the best, and rapidly changing technologies force companies to become more agile, upgrading services quickly and scaling them rapidly while anticipating problems before they reach their users.
NTT DATA has been partnering with the main operators in the Media sector for more than 20 years, sharing the challenges of digital transformation and product innovation by collaborating with the leading Broadcasters, OTT platforms, TV/video departments of Telco operators, Content & Entertainment providers, leading Publishers, Advertising Agencies, "pure digital" players, and companies in the Gaming & Betting sectors.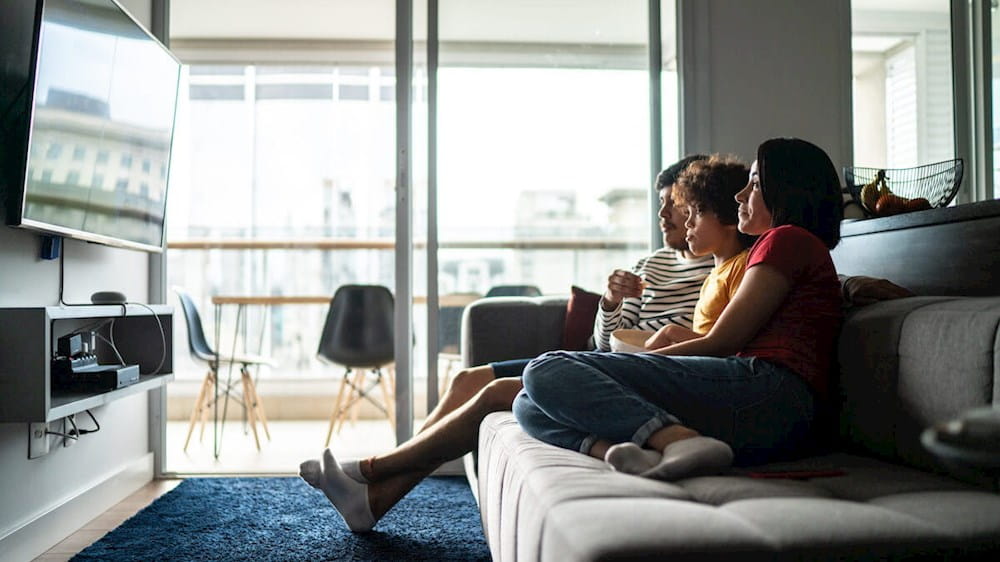 Our approach
NTT DATA applies its industry experience and technology to accelerate digital transformation to improve customer experience, accelerate time to market, generate new revenue streams, optimize operational efficiency, and reduce costs.
We can provide a broad range of services spanning advisory, experience design, digital development, application delivery, quality assurance and operation management, and we cover the entire life cycle, both commercial and technical, of our projects, so giving our clients a single end-to-end vision.
At NTT DATA, we are experts in video streaming and broadcast quality, and we offer a complete service suite, from consulting, assessment and lab testing to automation and monitoring, complemented by specialized solutions for encoding, video processing and other areas that are of interest to Broadcasters, OTT operators and other businesses who seek to offer content of the highest quality within their cost constraints and bandwidth requirements.
As a multinational company, NTT DATA's local competences are paired with a global vision, in which the know-how of each country and multicultural approaches can be of value for Global Media Operators.
OUR CAPABILITIES
Digital Product & Customer Experience
Broadcasting & Media companies need to constantly expand, upgrade and renew their digital offerings to stay relevant to their end-customers.
Our extensive capabilities in digital design & system integration make NTT DATA the ideal partner for redesigning the customer experience by refreshing and improving all your digital properties, including websites & portals, mobile apps, e-commerce, and new interactive audiovisual experiences.
Multimedia & Content Distribution System
Through our strategic collaborations with the leading operators in the industry, we have built up extensive capabilities in application development for preparing and compressing video content, orchestration media workflow management systems and delivery of multimedia contents on OTT, PTV, DTH/Cable and DTT platforms.
Data Foundation & Intelligence
By leveraging our knowledge of broadcasting/video delivery processes and our expertise in advanced technologies for the management and analysis of large volumes of data, we can undertake strategic data initiatives for the Media sector.
NTT DATA can support Media customers in the development of Big Data & Analytics applications and in the management of their data infrastructure, both for existing products and for new video-based solutions.

Media Advisory Services
We provide a wide range of consulting services to support the transformation of operating models according to a customer's chosen strategy. We can advise on how to optimize processes by exploiting innovative automation & digitization approaches, and the application of advanced technologies such as AI.
Our Advisory Services provide a holistic approach for the analysis of the E2E video chain to highlight potential flaws and optimization. Our wide-ranging capabilities and expertise allow us to cover the full range of advice requirements, including Business Strategy, Service Design, IT & Technology Consultancy.
AM Transformation Services
Supported by NTT DATA's Dynamic Applications Management & Outsourcing (DynAMO™) framework, our experts can help Media companies better manage their applications, simplify their IT landscape and support their IT Digital Transformation journey.
Future-Proof Solutions
Consumers are eager to embrace the next wave of digital entertainment, one that is more immersive and interactive, blurring the boundaries between the physical and virtual worlds, and between what we watch and what we play. Media companies that want to develop advanced new entertainment services that are interactive, personalized and engaging can leverage the extensive experience NTT DATA has built up developing VR/AR solutions, gaming applications, and user-generated content, which have been used directly in TV or Media programs or in direct-to-consumer solutions.
VIDEO SOLUTIONS
We have developed assets and products that allow us to provide turnkey solutions to optimize the preparation and distribution of Media contents in an E2E perspective.
We can work as a partner of Broadcaster, Video Content Provider and Multimedia Distributor, to improve the performance of their systems and to optimize processes and services: from maximizing the quality / cost ratio in video encoding processes to minimizing latency times in streaming in case of sporting events and live broadcasts, up to the automatic generation of metadata leveraging AI.
The quality perceived by end-users is our final judgment parameter: we collaborate with our customers to identify opportunities for continuous improvement on the entire Video Content Supply Chain.
ㅤ
Media solutions
Video filter technology
Improving the relationship between perceived video quality and bitrate is one of the main challenges of live encoders, because unlike offline ones, they must produce compressed frames at fixed and constant rate.
Our solution applies psycho-visual analysis algorithms to a video filter called Video Filter Technology (VFT), obtaining a pre-distortion at the origin, through spatial and temporal analyzes adapted to the content.
Integration with Spectral Edge's Vividteq solution improves perceived quality by deconstructing and reconstructing the video stream to ensure an HDR-like viewing experience with a reduction in bandwidth compared to classic HDR.
Media solutions
D-ZERO Streaming Technology
D-ZERO is a set of technologies that work together to minimize latency in critical TV scenarios, such as live sports events, live streams or dual-screen viewing, where it is important that the second-screen app remains synchronized with the main screen.

By minimizing latency, viewers can watch live events develop almost in real time and so remain more engaged.